JANG TANA THEGCHOG NORBU CHOSLING DHARMA SOCIETY, SELANGOR & KUALA LUJPUR (TANA DHARMA SOCIETY)
(REG. NO. 1860-11-SEL)
No. 5, Jalan SS17/2L, 47500, Subang Jaya, Selangor, (+603-56326103)
A cry for help from afar!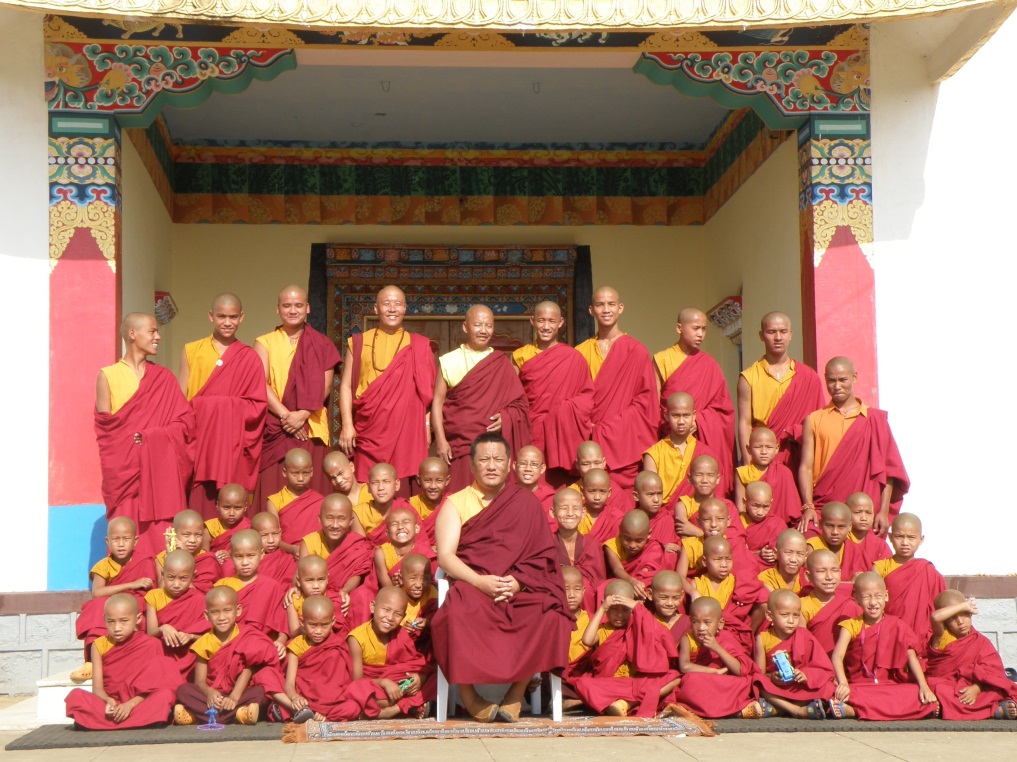 Tana Monastery is now a home to 60 young monks, whose ages range from 5 to 17. There they receive food, clothing and shelter, in order to study the Buddhist doctrine. These young monks come from extreme poverty, where their parents can hardly afford to provide shelter and food for them. Their existence depend fully on donations as Tana Monastery is situated in a very remote wild life restricted hilly area in Karnataka State, Kollegal Taluk, South India, about  5 to 6  hours of very rough car or bus ride from the International Airport of Bengulru, with frequent water and electricity restrictions. In late 2010, the Abbott of Tana Monastery, Tulku Pema Rinpoche had to leave for Sherabling Palpung Retreat Centre in Himachal Pradesh, North India to undertake a mandatory retreat of 3 years, 3 months and 3 days, hence the difficulty of getting sufficient funds for the young monks, whose subsistence has become acute.  The Monastery needs your help to assist in the young monks' subsistence and it is hoped that you can help in this fund raising to make a positive difference in the lives of these young monks and make for a better future and place for our children, grand children, great- grand children to live in.  Rinpoche apologises for not being able to attend this charity as he is currently still in retreat in India.
How you can help:
Sponsor a table of  10 pax  for vegetarian lunch with us on the 22nd February, 2014 (Saturday) at 12.00pm at:
Lian Chi Xing An Vegetarian Restaurant,
54, Jalan SS23/11, Taman SEA,  Petaling Jaya, Selangor, Tel:03-78057889
The proprietor, Madam Yao Yong Juan , has generously sponsored this lunch event; a heartfelt big thank you from the young monks of Tana Monastery.  Please help by donating generously with a minimum of RM800 per table. The merits are plentiful, not forgetting to dedicate your merits to all sentient beings.
You can get the lunch vouchers by getting in touch with any of these people:
KL Lau – 019-3889680
Hee Chay – 012-3221203
Betty Lim – 012-3982816
Poh Chwee – 012-3236553
Margaret Lim – 019-4759384
Lee Kim – 012-2107119
L K Tan – 012-2300303
Teo Wan Peng – 012-2603762
Andy Lam – 019-3337088
Kathryn – 012-2016485